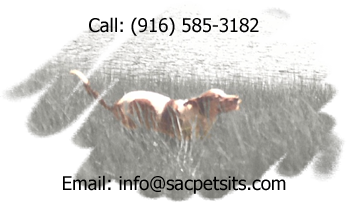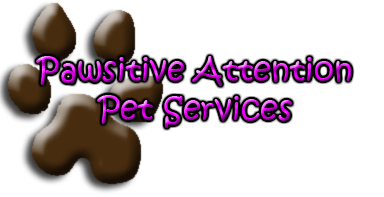 The reasons for hiring a professional dog walker are as varied as the dogs that we walk. We all know that regular dog walks are important for your pet's health and well-being but sometimes you just can't do it all yourself. Dog walkers are there to help whether you need walks to supplement exercise your dog already gets, or to be the main source of walking. Very young or very old dogs often need a midday potty break walk to avoid accidents in the home. High-energy dogs can become destructive when they are bored and dog walking can alleviate that boredom with a simple change of scenery. Dog walkers like to walk as much as the dogs do and often take different routes on every walk so your dog is exposed to new sights and smells each time he/she is taken out. In some cases, the owner's physical limitations prevent them from giving their dog walks, and a dog walker can help in those situations as well. Whether your unique situation is temporary or ongoing, Pawsitive Attention Pet Services provides dog walks with safety first, and a focus on enrichment and exercise for your four-legged friend.

· The "Standard" walk is 20-30 minutes in length.

· The "Extended" walk is 45-60 minutes in length.

·Dog walks can be once a week, daily, split days, etc. Each dog has unique needs!

·Dog walking hours are from 9am - 4pm September - June and 9am - 8pm June - August.

·A harness or martingale collar is used on all dog walks for safety. If you do not own a harness or martingale, one can be provided for you. We are also experienced with the use of prong a.k.a "pinch" collars and can provide instruction on how to use them properly.

·Dog walker uses only 4 - 6 ft leather training leads, never flexi-type leads (safety first!). We can also provide the leash.

·For safety reasons, we do not walk with more than 2 dogs per walker. If you have a multiple dog household, we have you covered with the option of having multiple handlers if you would like all of them walked at the same time.

·We always pick up after our clients on dog walks.

·If you do not live in a dog walk-friendly area, we are happy to transport your pet(s) to a local park for a small fee.

·Our standard and extended dog walks are individual family walks - this means that we do not group together multiple dogs from unfamiliar households with one dog walker. However, if you would like to share a walk with a neighbor, friend, or family member, we are happy to take along dogs from different households that are already well acquainted.

·Dogs that could benefit from leash training are welcome for an additional fee.

·Walks include daily blog entry with photos whenever possible.

Copyright © 2010 by Pawsitive Attention Pet Services providing Pet Sitting and more in Sacramento, CA (916) 585-3182
Call (916) 585-3182 for your FREE consultation
Dog Walking